Potstickers might be one of my all time favorite foods. They are easy to make and taste delicious every single time. I took a trip to china town few weeks ago and bought some wrappers which were happily camping in my freezer. These vegetable potstickers are gingery and the shiitake mushrooms add a good amount of umami which I love. They sauce is spicy and I almost always make it in a big batch to keep.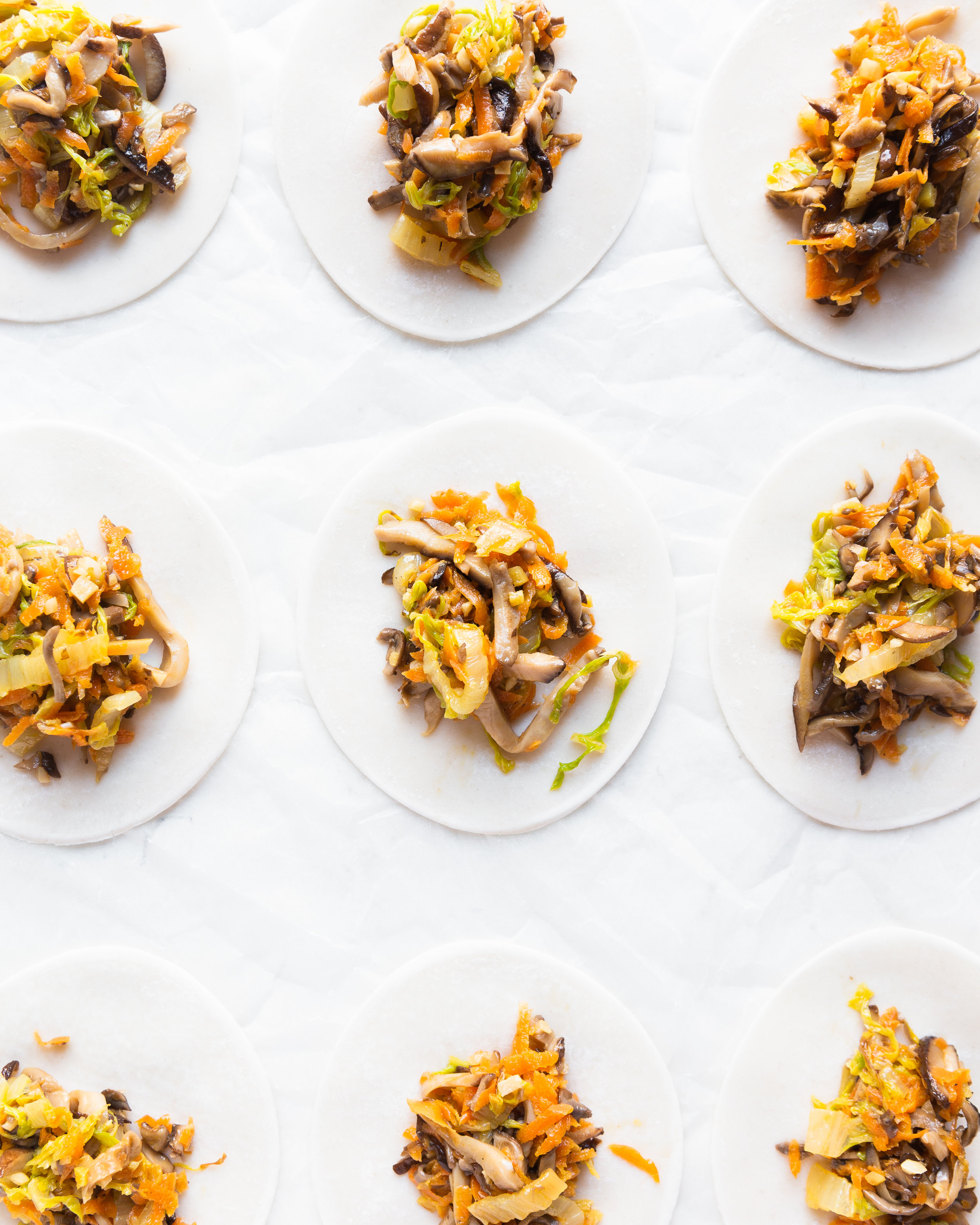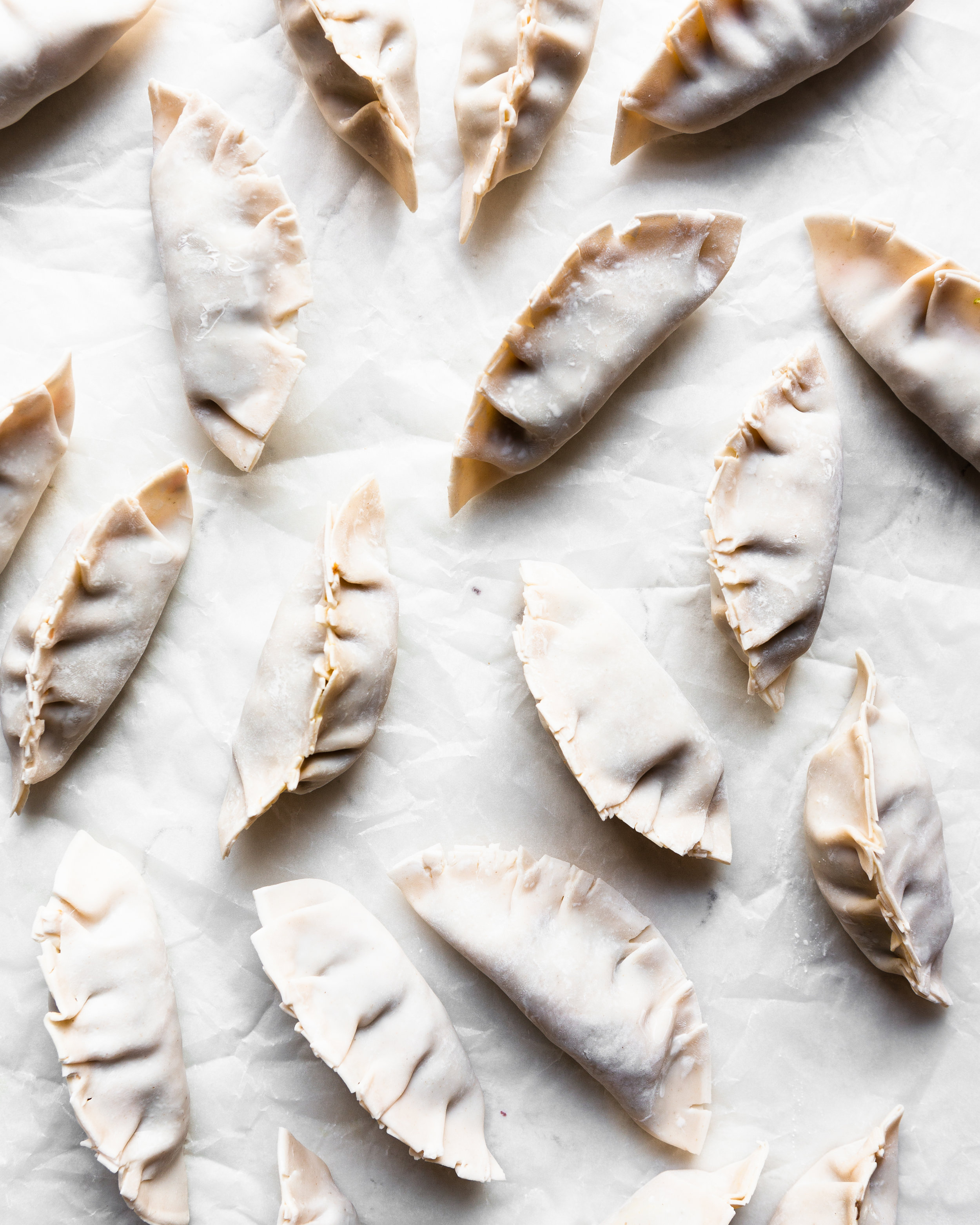 Makes 22-25 dumplings
INGREDIENTS
5 oz shiitake mushrooms, sliced
8 oz cremini mushrooms, sliced
2 carrots, shredded
2 tbsp garlic, minced
3 tbsp ginger, minced
6 tbsp sesame oil
1 tsp salt
22 -25 round dumpling wrappers
1 head Napa cabbage, sliced
For Sauce
2 tbsp sriracha sauce
2 tbsp chikiang black vinegar
2 tbsp spicy black bean sauce
2 tbsp soy sauce
2 tbsp sambal oleak
2 tbsp chilli oil
DIRECTIONS
Heat 2 tbsp sesame oil in a pan, once its smokey add sliced mushrooms and cook for about 10 mins till they are slightly brown and cooked through. Remove and set aside.

In the same pan heat 2 tbsp of sesame oil, when it starts to shimmer add cabbage and ginger + garlic + salt. Cook on medium heat till for 5 mins, add carrots and cook for another 5 mins. Turn heat off and add the mushrooms and mix everything. Let this cool completely.

To make dumplings – place 2 tbsp of filling in the centre of the dumpling wrapper and wet the outer edges of the wrapper with water. Fold the wrapper in half and pinch the corners and start pleating from light to centre and then from right to centre till everything is pinched. Set made dumplings on a parchment lined sheet pan.

To make sauce – mix all ingredients in a bowl. To cook dumplings – heat 2 tbsp sesame oil in a skillet or pan till its slightly smokey and starts to shimmer, place dumplings in the pan with least 1/2 inch distance between them making sure not to crowd the pan. Cook for 6 mins and then add 1/2 cup water in the pan and cook with a lid for 6 more mins.

Serve hot with spicy sauce.