Nothing says winter like Apple Cider and Pears, I love warm cozy desserts but sometimes you need something that's light and bright. Thats why I decided to make these Apple Cider poached pears with a hint of vanilla. This dessert can be made in advance and you can change up the spices to the ones you like. I recommend keeping the spices to milder ones as you don't want to over power the subtle flavors of the apple cider and pears.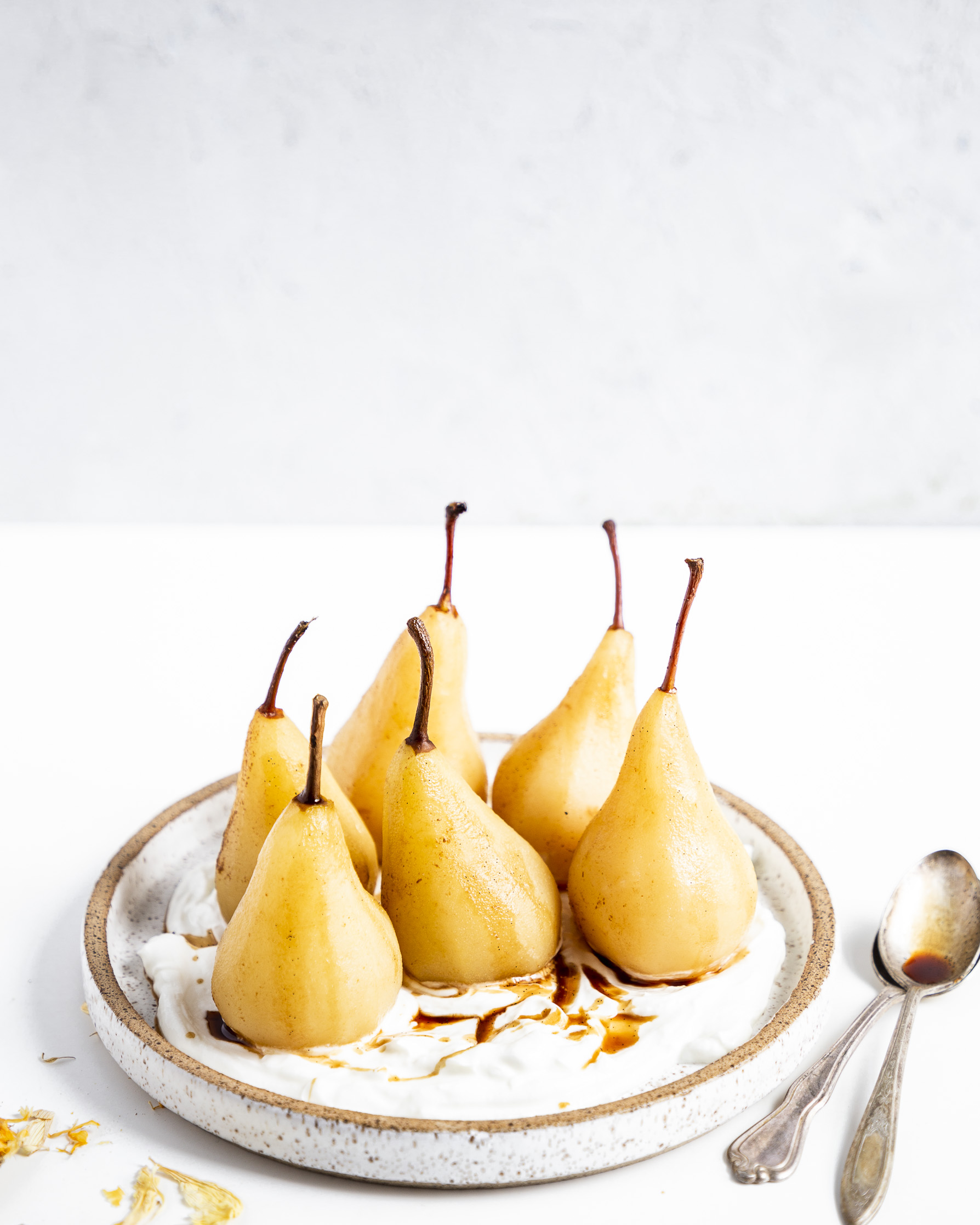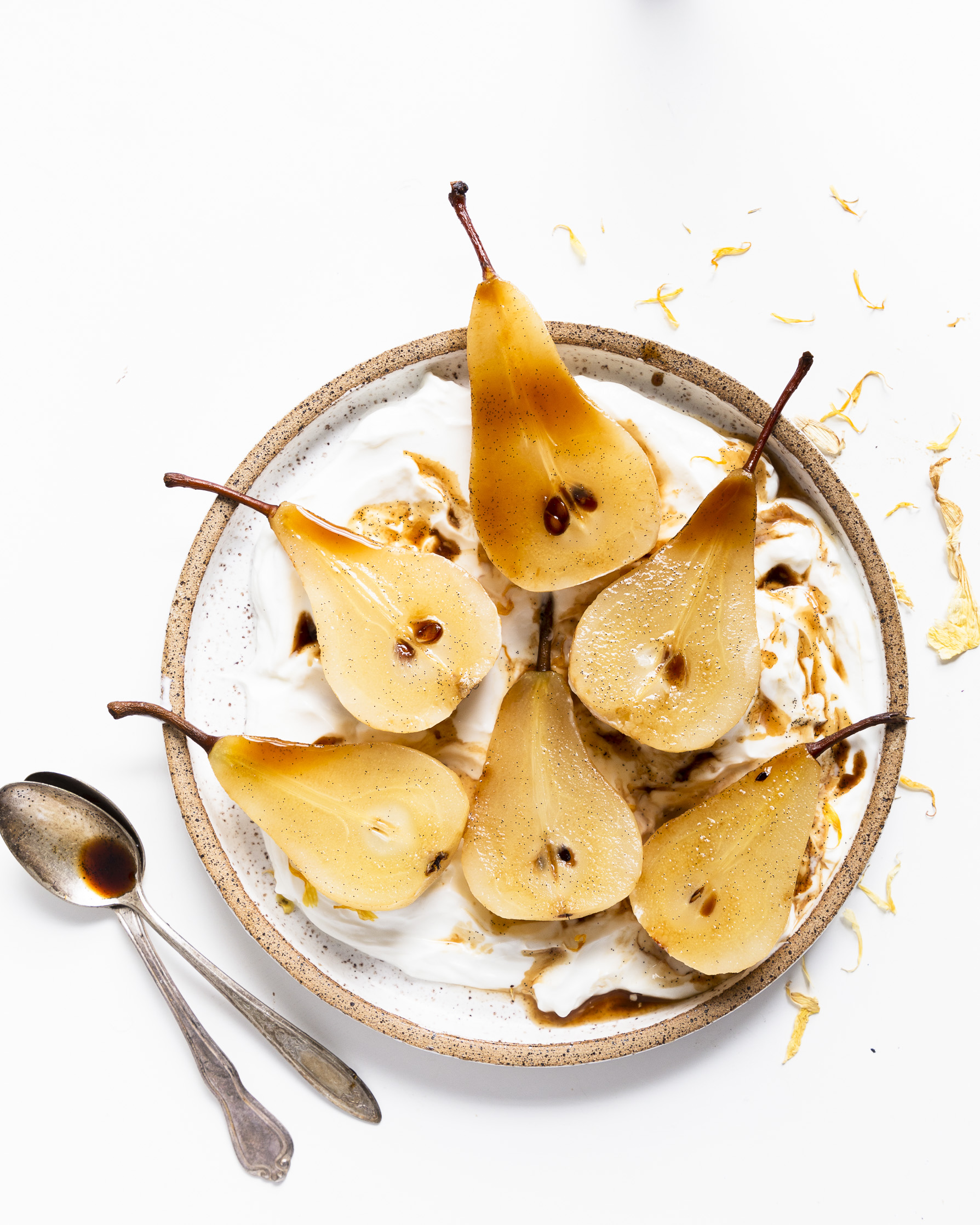 ingredients
3 Bosch pears, peeled
2 c apple cider
1 star anise
1 cinnamon stick
1 tsp vanilla bean
1 c yogurt of choice
Directions
Add apple cider, pears, vanilla and cinnamon stick to a medium sized pot and bring to a gentle simmer. Place pears in the pot and poach for 10 mins.

To check whether the pears are cooked, pierce a paring knife in one of the pears, if there is no resistance in the flesh that means they are cooked.

Remove all pears and, set aside and let them cool for about 20 mins.

To serve – spread yogurt on a plate and then arrange half pears facing up, drizzle with vanilla bean syrup and some sea salt.