This blog post is sponsored by Bernzomatic. Creamy with a hint of tart, this lime posset is one of my favorite things to make. It takes less than 30 minutes to make and the payout is amazing. Top with seasonal fruit, in this case juicy summer peaches charred to perfection with my Bernzomatic torch, because it is very easy to use and gives me the perfect char. I would say this dessert would be a sure winner, at your party! Here are some simple steps to make this Brulee Peach with Lime Posset.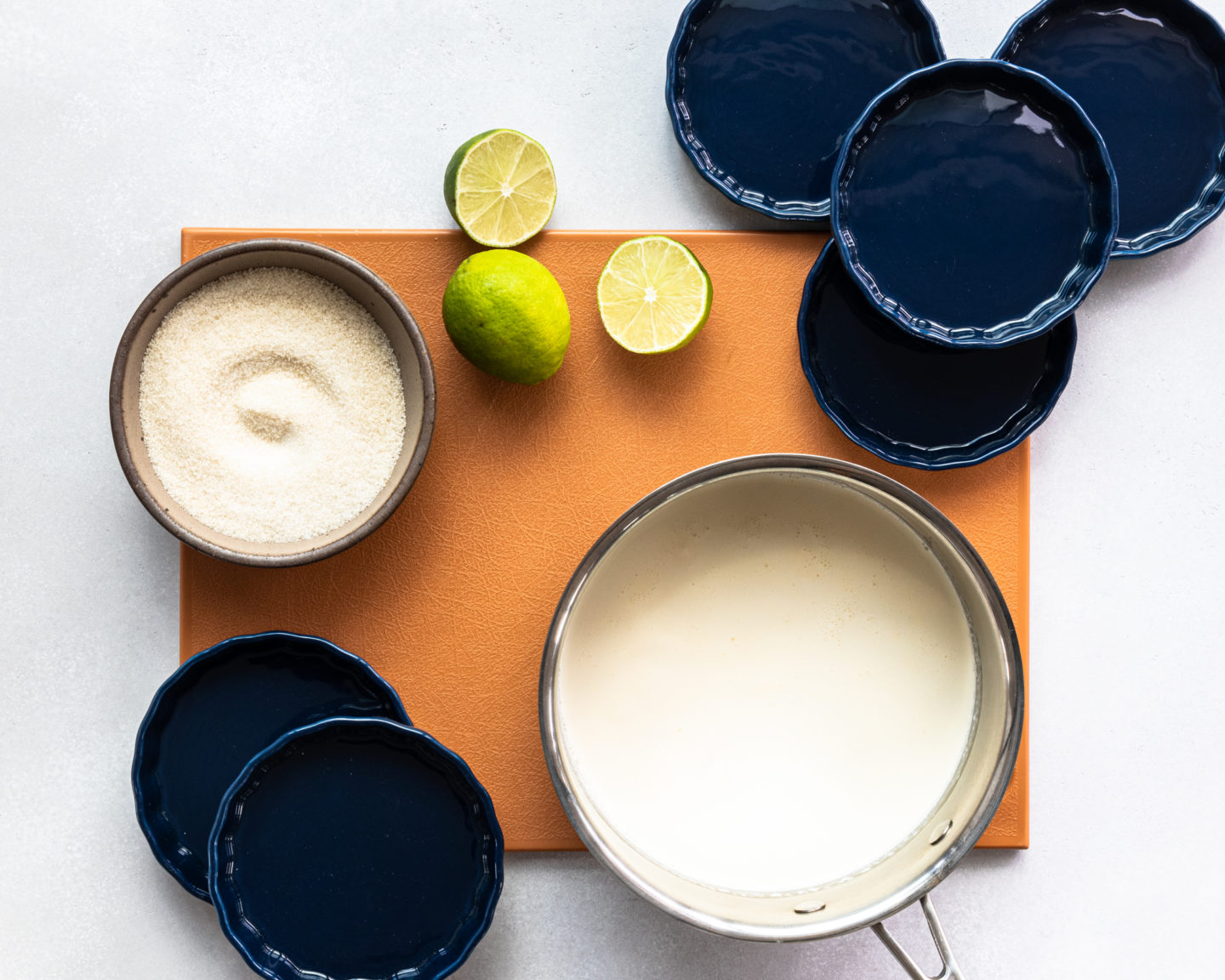 Mise sugar, cream and milk. 
Slice peaches and set aside.
Heat cream and sugar.
Slowly pour lime juice into cream.
Stir to combine and cook.
Pour into ramekins and chill in the refrigerator. Remove from the refrigerator when fully set. 
Add sliced peaches and sprinkle sugar.
Then brulee using Bernzomatic torch and serve immediately. 
Bruleed Peach with Lime Posset
Creamy and tangy lime posset with charred peaches
Ingredients
2 1/4 cups heavy cream
3/4 cup granulated sugar plus more for sprinkling on top
5 tablespoons lime juice
3 peaches sliced
Instructions
In a medium saucepan, bring cream and sugar to a boil over medium-high heat, stirring constantly to dissolve the sugar, about 2 minutes. Keep boiling and stir constantly for 3 minutes, adjusting heat as needed to prevent boiling over. Remove from heat, then stir in lime juice and cool for 10 minutes.

Stir again and divide mixture between 4 (8-ounce) small glasses or ramekins. Cover and chill until set, at least 4 hours or overnight. Top with sliced peaches, then sprinkle sugar and char using the torch.