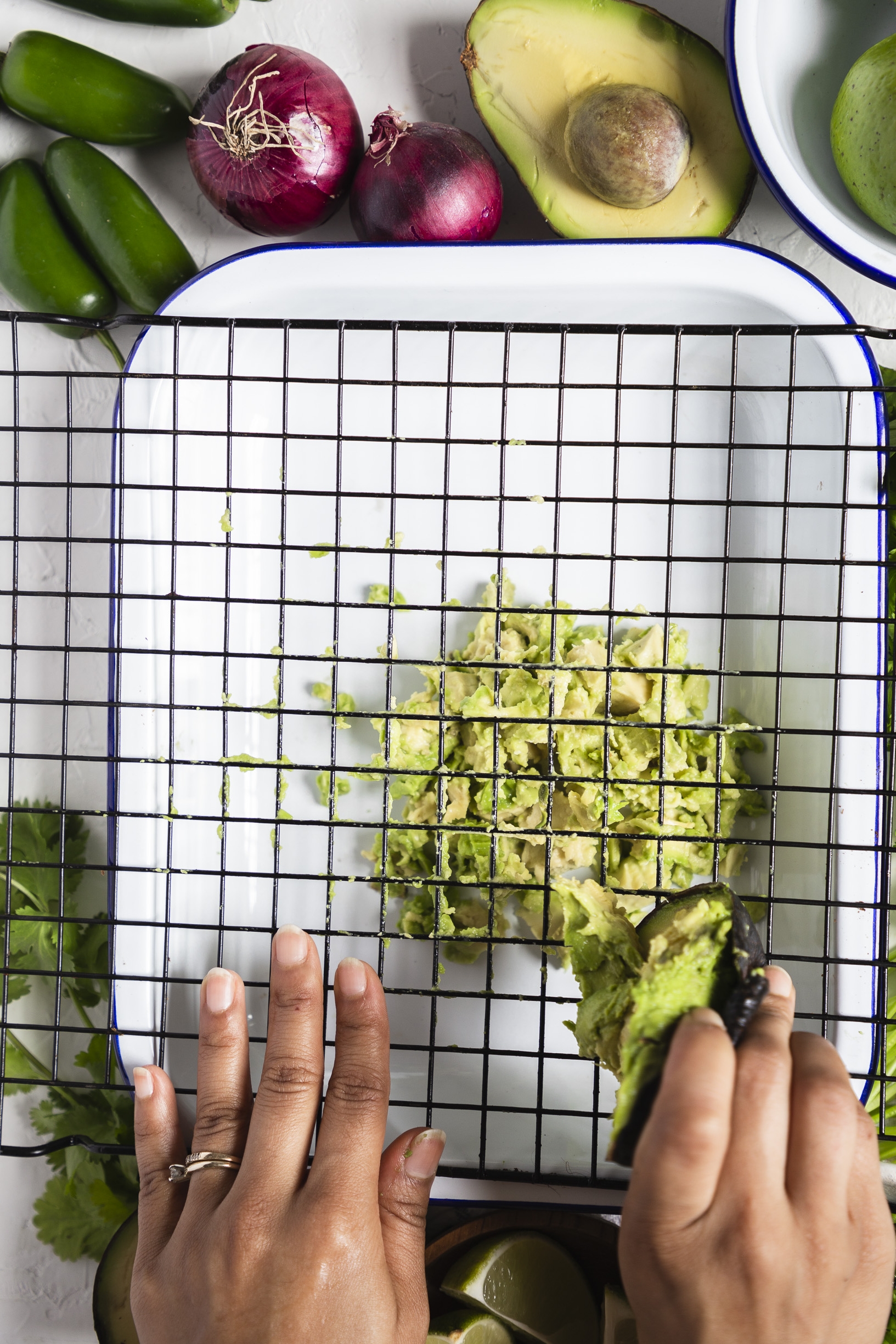 Hi! Summer is almost over and I have made this Big Batch Guacamole at least a dozen times for friends, family and as a part of my meal prep. Seriously, though who doesn't love a good guacamole recipe made with fresh ingredients? It is always a winner and people ask me, what did you put in it? You just need a little bit of patience and a hungry crowd. The most annoying part about making guacamole for people seems to be the core and mashing the avocados and plus scarping to get all the avocado thats stuck to the skin. So here's a trick I am sharing, just press the cored avocado directly on to a cookie rack with a bowl under to get all the pulp in the bottom. Now add all the minced ingredients and mix away. I love spicy food but just to keep it kid friendly and de seed the jalapénos. I dont like to fiddle around with ingredients when it comes to making a sick guacamole, only because the classic ingredients work so well together. My mom always said "If it aint broken…" well she said it in hindi, but you get the drift. right?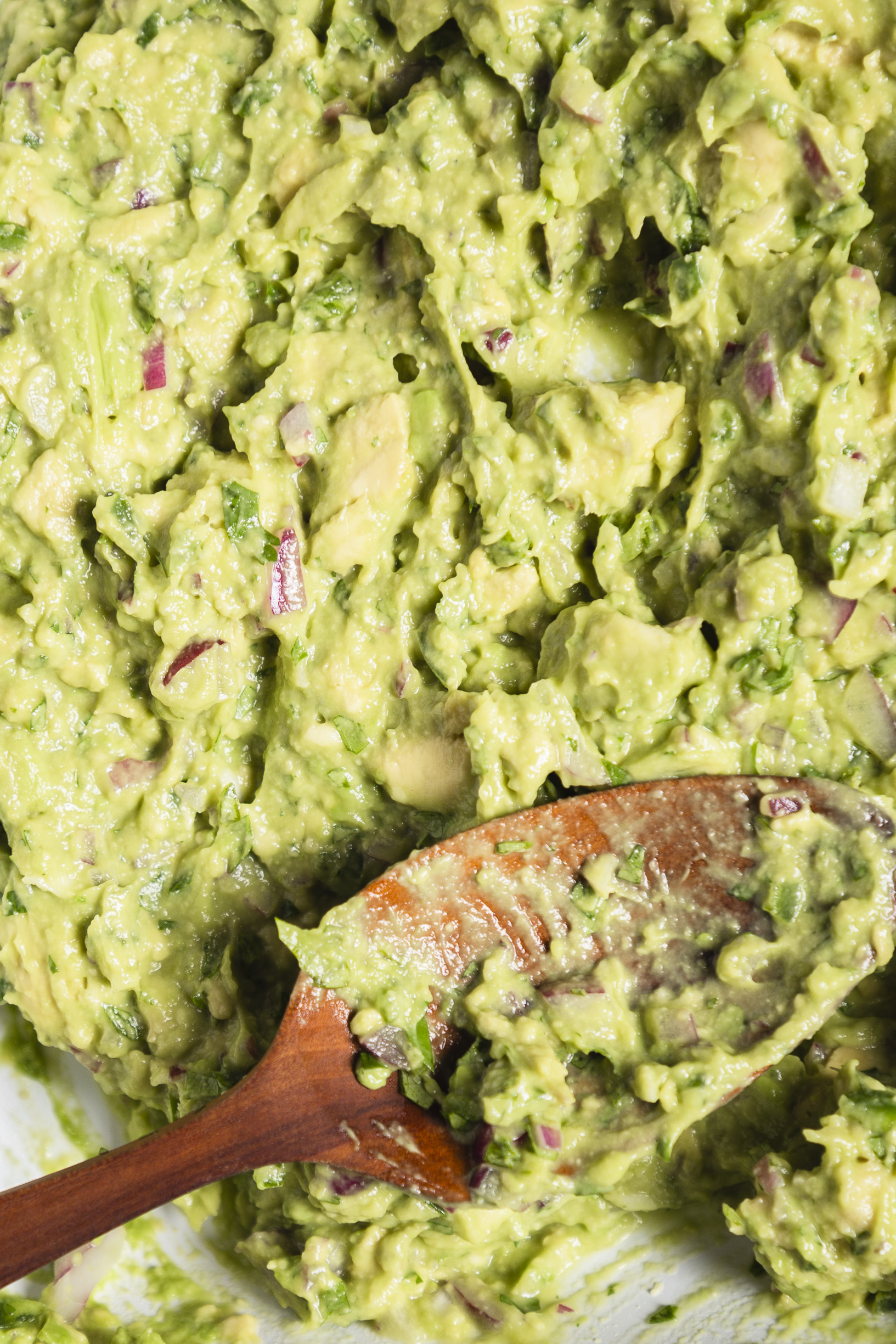 I avoid adding tomatoes to my guacamole because I found that leftovers tend to last longer in the fridge but feel free to add them if you fancy, just remember to de seed and core them before you cut. Otherwise your guacamole may end up super runny and that's not pleasant. I like to season as I go, and add a little by little just because and I remcommend you do the same because everyone uses different types of salt just to avoid over salting.
Garnish with sprigs of fresh cilantro and lime and you a on your way to good evening snack! While storing in the fridge I lay a sheet of cling film touching the surface to prevent from browning quickly.
INGREDIENTS
4 avocados, cored, mashed (use method mentioned above)
2 limes, juiced
1 bunch cilantro, chopped
1/2 c red onion, minced
3 jalapenos, de seeded, minced (more if you like spicy!)
1 – 2 tsp sea salt, please adjust seasoning to preference
tortilla chips
DIRECTIONS
Smash each avocado through the cookie rack.
Add in red onions, chopped cilantro, minced jalapeños and stir.
Add juice of two limes and 1 tsp salt to batch of guac. Taste after this, if you feel you need more salt and lime add more till desired seasoning. I like my guac chunky so I tend to mix less.
Serve with tortilla chips!
I use left over guac to make a good breakfast sandwich the next day :p