I have been making a conscious effort to cut out excess salt/sodium in my diet for quite a while now. It comes hidden in so many pantry items, I never really looked at labels to see the amounts. But a recent trip to the doctor made me realize that I should keep a check on how much is consumed in my diet. Soy sauce is a pantry staple and I tend to use a lot of it in weeknight stir-fries and noodles, but it has a high salt content. I knew I had to find another alternative to this. Tamari is a type of soy sauce, not an alternative. the sodium content is similar to regular brewed soy sauce, unless you go with a reduced sodium version, like our Platinum label, White label or 50% Less Tamari) That's when I started using Tamari, a lighter and healthier option(MB note – this statement could be misleading. San-J Tamari has a richer taste than regular soy sauce due to a higher concentration of soy protein, made with 100% soy and no wheat.
So imagine my happiness when the peeps over at San – j reached out for a partnership? Why you ask… well they specialize in making Tamari which is certified gluten-free, kosher, vegan, and Non-GMO Project verified. I read about the process of brewing the Tamari and it is a form of art, right from the soaking the soybeans We've embraced the power of nature for over 200 years and we continue to do so, never taking shortcuts to pasteurization.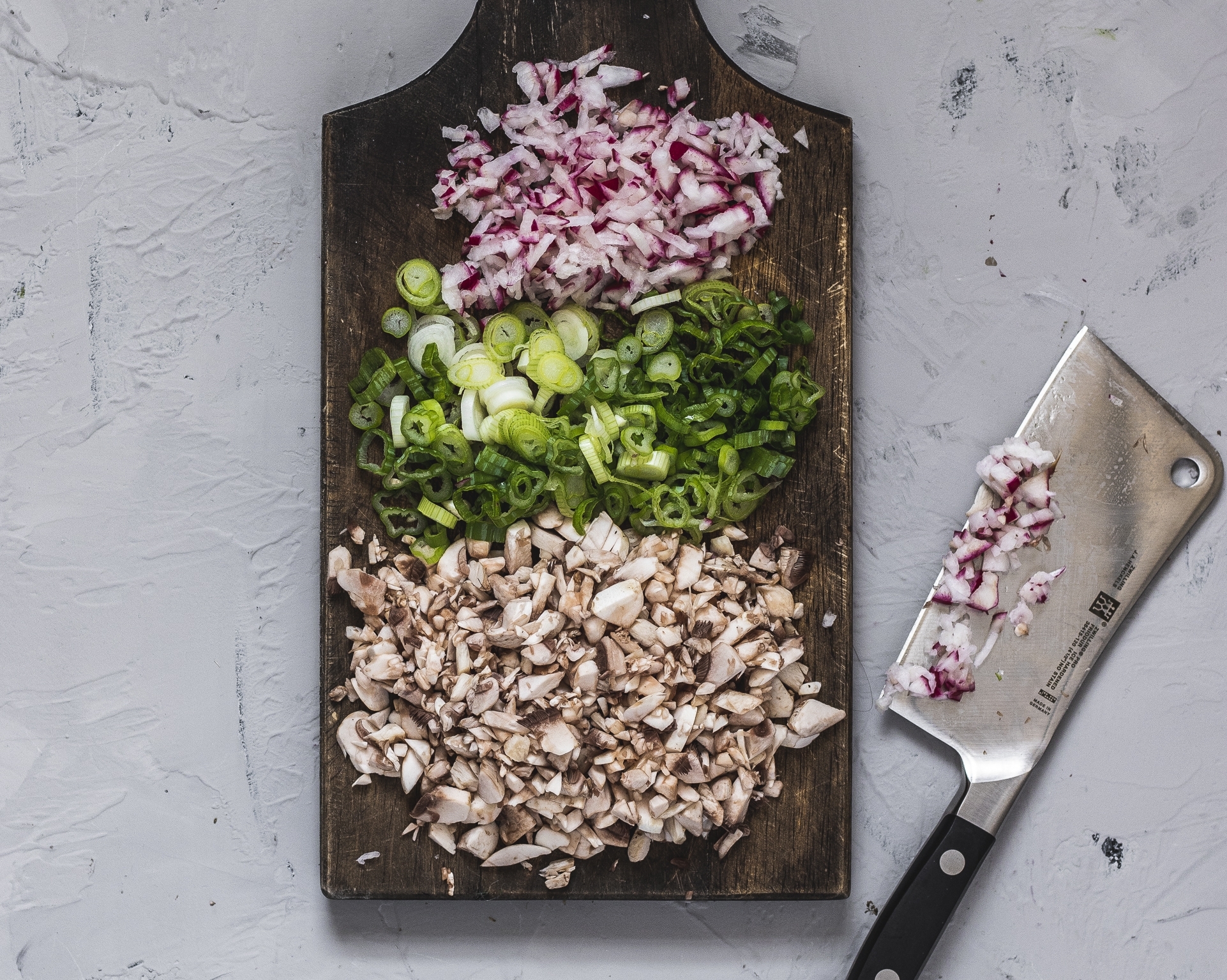 I made a vegan spicy version of a very popular Chinese dish, Dan Dan Noodles. The classic has minced pork, but I used chopped mushrooms as an alternative with some radishes for a kick. The sauce is luscious peanut butter based with San – J Tamari sauce and San – J Szechuan.
BUCKWHEAT DAN DAN NOODLES – SAN J SOY SAUCE
INGREDIENTS
For The Dan Dan Sauce
4 tbsp San – J Tamari sauce
4 tbsp San – J Szechuan
½ cup (125ml) water
3 tbsp peanut butter
1 tbsp maple syrup
2 tsp sesame oil
4 tbsp chilli oil
1 tsp rice wine vinegar
1 star anise
1 cinnamon stick
For The Mushroom Mix
2 tablespoons sesame oil
4 garlic cloves, minced
1/2 c scallions chopped
2 tablespoons ginger minced
3 small radish, finely chopped
300g white cup mushrooms, finely chopped
2 tsp chilli oil
1 tbsp fermented soybean paste
3 tsp black bean paste
To Assemble
½ cup roasted cashews, crushed
bok choy blanched
Beech mushrooms (or Shimeji mushrooms) blanched
chilli oil
METHOD
To make the Dan Dan sauce, heat water in a small saucepan. Add all the sauce ingredients and mix well with a whisk until sauce is smooth. Reduce heat and simmer for 8-10 minutes so that the sauce thickens. Remove and set aside
To make the mushroom mix, heat sesame oil in a wok on high. Add scallions, garlic and ginger. Sauté for a few seconds. Add the chopped mushroom and radish. Toss and cook until mushrooms start sweating. Add black bean paste, fermented soybean paste and chilli oil. Stir frequently until all the liquid is evaporated, the mushrooms should have some brown colour and plump, coated with the sauce. Remove from heat and set aside
To blanch bok choy and beech mushrooms, heat water in a shallow pan and let it come to a boil. Place bok choy in the water for 1 min and take out and set aside. Add beech mushrooms to the same water and blanch for 3 mins, remove and set aside
To make the soba noodles, bring a pot of water to boil. Add the noodles and cook for about 3 minutes. Drain the hot water and rinse the noodles in cold water to stop the cooking process. Place the still warm noodles in two shallow noodle bowls
Spoon the hot sauce over the noodles. Add the mushroom mix on the noodles. Garnish with blanched bok choy, roasted crushed cashews, sliced scallions and beech mushrooms. Serve hot with extra chili oil on the side